Elegant
The basic package that fits all your minimal needs
1 * Professional Photographer

1 * Professional Videographer

1 * Flagship Canvera album

40 Pgs

Photos DVD Soft copy

One Video DVD Disc

Online Personal E-Album

Unlimited Photo's & Videos Captured

50 Professionally edited Pictures

Coverage Duration - 4 hours
Luxury
A Perfect Wedding package to solemn your event
1 * Traditional Photographer

1 * Candid Photographer

1 * Traditional Videographer

1 * Premium Canvera album

(Matte or Glossy) 60 Pgs

Photos DVD Soft copy

One Video DVD Disc

Online Personal E-Album

Unlimited Photo's & Videos Captured

120 Professionally edited Pictures of your choice

Coverage Duration - 6 hours

Complimentary Wedding gift
Royal
A Completely tailored package for your dream of nuptial perfection
Pre Wedding

(Candid Video or Photo)

Post Wedding

(Candid Video or Photo)

1 * Traditional Photographer

1 * Candid Photographer

1 * Traditional Videographer

1 * Premium Canvera album

(Dual Pearl or Metallic) 70 Pgs

Photos DVD Soft copy

One Video DVD Disc

Online Personal E-Album

Unlimited Photo's & Videos Captured

180 Professionally edited Pictures of your choice

Coverage Duration - 7 hours

Complimentary Wedding gift
You can also avail Budget friendly Custom Packages by Calling us.

Terms and Conditions apply.
What our customers are saying...
Branham Samuel
Such a talented photographers! So blessed that imagenesis was the one who shot our wedding. Very professional and got along with everyone just great! Truly Passionate and that comes through in the quality of their work.
Manikandan
Good work with friendly approach. Dedicated work in all aspects of the project. Clarity of the snap is so good and every details of project is recorded, prepared and making the album in a beautiful way. Overall entire project from the Imagenesis team is above the satisfactory level. I'm thankful to the Imagenesis team for their support and completion of the Wedding project within time.
Sathya Narayanan
We would like to thank you for being part of making our wedding day a special and memorable one. The No.1 of the best professional photographer in Thanjavur & very very reasonable price amount too..
We were so happy with the results of our photos, wedding videos, wedding teaser and candid photos & canvera album etc..It was a pleasure dealing with you in preparation for and during the wedding day. We will definitely recommend Imagenesis Photographers.
Saranya & Dinesh
Pleasing experience. Other than the quality photography,they mingled with us like a family member. Surely we got an extreme satisfaction after the occasion. Thanks to Imagenesis. If You want quality and happiness Just go for them……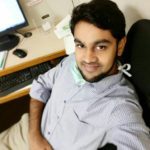 Noordeen
Satisfied with the work..
Upto the expectations..
Punctual and dedicated…
Friendly and maintained their work etiquette..
I would definitely recommend imagenesis photographers to my colleagues and friends in future..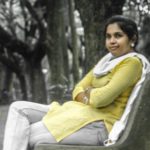 Vaishu Arun
Thank you so much for the lovely photos. It was very natural. Apart from photos, I got a kind response from your side that's make me feel more comfortable. Most important thing is, It's difficult to do photoshoot with the babies. Thanks for your patience. We are very happy with Imagenesis Photographers.
Prince Gladson
Photographer, Creative head & Colorist
Prem Samson
Lead Photographer, Wedding Specialist and Cinematographer
Sharon Saranya
Admin Executive
161-D, Royal towers 1st Building,   2nd Floor, Abraham Pandithar Road, Thanjavur, Tamil Nadu 613001
9:00 AM – 10.00 PM
Monday – Sunday
Phone: +91-9790490816 (Whatsapp official), 9629039879
Email: imagenesisphotographers@gmail.com
©Copyright 2018-2021 | All rights reserved | Imagenesis Photographers